How to Set a Proxy Server in Opera
Like Google Chrome, Opera also doesn't offer any special configuration options for setting a proxy server. It uses the proxy settings existing in Internet Explorer.
Step 1: Setup Proxy Server in Opera
Click the Opera button on the top-left. Then, click Settings.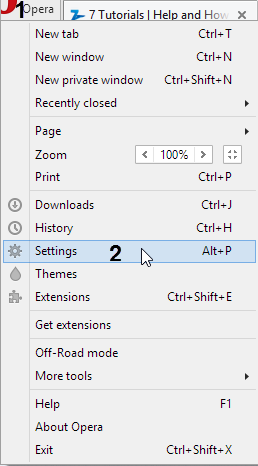 Step 2: Setup Proxy Server in Opera
In the list of Settings for Opera, scroll down to the Networks section.
Step 3: Setup Proxy Server in Opera
Click "Change proxy settings" and the Internet options window from Internet Explorer is opened. To configure your proxy settings, read the first section of this guide.

Unlike Google Chrome, Opera provides a checkbox that says "Use proxy for local servers". When enabled, Opera will use the proxy server only when connecting to servers and web pages found in your network.